Wedding Night Accommodations
Tinakilly Country House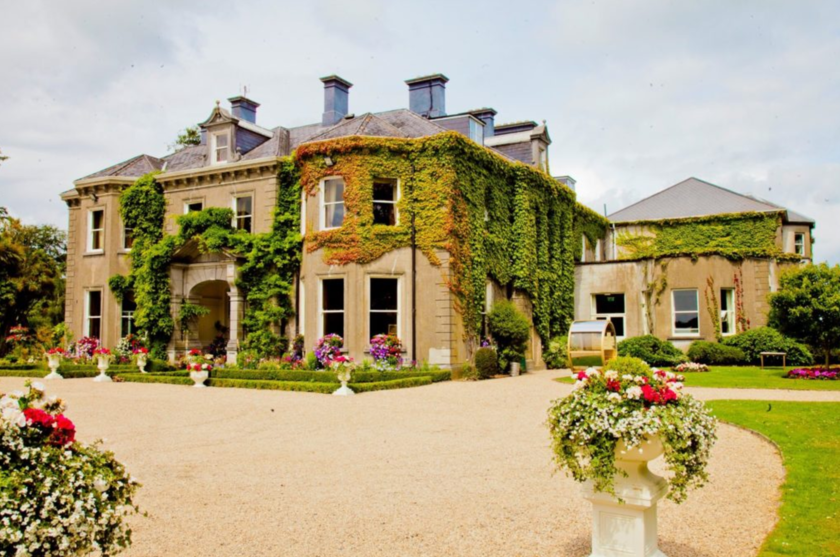 Tinakilly, Rathnew, Co. Wicklow, Ireland
+353 (0) 404 69274
There are 52 luxurious bedrooms in Tinakilly House. We would be so happy if you would stay on site with us so we can dance late in to the night and have breakfast together the following morning! Please note, all guests must contact the hotel directly either by phone (0404-69274) or email (reservations@tinakilly.ie) in order to confirm their reservation with card details. Card details are for confirmation only, no deposits or payments are taken from cards provided. This needs to be done no later than 4 weeks prior to arrival. When you contact the hotel to make a booking please remember to include our names so they know you are part of the wedding party.
Knockrobin Glamping

Tinakilly, Rathnew, Wicklow, A67EE09, Ireland
089-2527504
Tinakilly has five luxury Bell tents on site for our more adventurous guests! All the joys of camping but in luxury tents with comfortable king-sized beds, fresh linen, electricity and of course a nice hot shower or bath in the evening. The tents are just a five minute stroll from the main house so walking home after the party couldn't be easier!
The Grand Hotel
Abbey St, Wicklow, Ireland
0404-67337
The Bridge Tavern
Bridge St, Wicklow, Ireland
0404-64760
Dunbur Lodge
Dunbur Rd, Dunbur Head, Wicklow, Ireland
+353 87 335 5435/ +353 89-2422690
Glen Na Smole Bed & Breakfast
Ashtown, Co. Wicklow, Ireland
0404-67945
Things to Do in Dublin
The Gaiety Theatre
South King St, Dublin 2, Ireland
+353 (1) 6468687
Riverdance will be playing in the Gaitey Theatre until September 9th. If you plan on arriving in Ireland a few days before the wedding you should definitely try to check it out!
Trinity College
Dublin, Co. Dublin, Ireland

See where Ime went to University! Founded in 1592, Trinity College is the oldest university in Ireland. You can book guided tours around the campus or simply go in and wander for yourself. The Book of Kells and the Long Room Library are worth a visit.
Museums and Galleries
Dublin is full of Museums and Galleries that are all free to visit! Check out the link here for some inspiration. Ime's top 5 favourite galleries are:
1. The Chester Beatty Library.
2. The Hugh Lane Gallery.
3. Irish Museum of Modern Art (IMMA).
4. National Gallery of Ireland.
5. National Museum of Ireland.
Guinness Storehouse
Market St S, Ushers, Dublin 8, Ireland

Learn about Ireland's most famous drink and get a free pint at the end!
Temple Bar, Dublin 2, Ireland
Temple Bar, Dublin 2, Ireland

Temple Bar is one of Dublin's most popular destinations for drinking and music. It is very lively in the evenings but beware - the prices can be high! Three pubs to check out are:
1. The Temple Bar - Very famous, can be crowded but good for music.
2. The Brazen Head - Oldest pub in Dublin, dates all the way back to 1198, mentioned by James Joyce in Ulysses.
3. The Workman's Club - More of a Hipster hangout. Good for a night out.
Also located in Temple Bar are the Irish Film Institue, the Project Arts Centre, and DESIGNyard. All are well worth a visit.
Contact Ime for more Pub recommendations (there is no shortage of them in Dublin!)
Trad Music
While you are in Dublin you should definitely try to catch a Trad Session (Traditional Irish Music). There is music played somewhere everynight of the week and the link provided here should help you find some great locations.
Avoca Suffolk Street
11-13 Suffolk St, Dublin 2, Ireland

Avoca is an Irish classic. Here you will be able to experience Irish Brown Bread (a must), a full Irish Breakfast and amazing scones. They also sell beautiful blankets and clothes all of which are made in Ireland.
They have two locations - one in Dublin city centre and one in Kilmacanouge, Co. Wicklow. You should definitely try to visit one during your stay.
Aran Jumpers!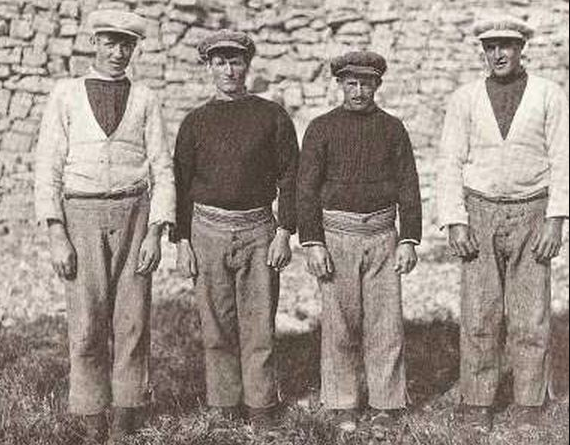 When Joosung came to Ireland for the first time two years ago he fell in love with Aran Sweaters (Jumper). He know owns around 300 of them. You can learn a bit about the history of them from the the link below. Joosung's two favourite Aran sweaters shops are included here so you can buy one for yourself!
1. https://www.sweatershop.ie/